We are a community seeking to find God's powerful love through the SPIRITUAL LIFE, and to give it away through KINGDOM ACTIVITY. 
This statement is based on Isaiah 61:1-4, which speaks about the Good News that Jesus has come to restore things by the power of the Spirit that humanity has lost. Things such as peace, health, joy, wisdom, hope, intimacy with God, and knowledge of his love – without them we are broken-hearted and disillusioned with life. This was central to the practice of Jubilee in Israel when captives or slaves went free, debts were forgiven, and as a result there was healing, peace and joy! In Isaiah 61 those of us who find salvation, liberation, and grace are called to bring these things to others by putting our hands to Kingdom tasks.
First, we are touched by God's Spirit, hear God speak words of life, experience His love, and are healed. We call this the INWARD JOURNEY. If we desire to be transformed, ticking off right doctrine is not enough – we must take a journey of discovery that gives us spiritual knowledge of God and his love. By the inward journey we wait for the presence of God and are touched by Him in a transforming way. It requires: understanding of spiritual practices which engage our hearts, time, and at least a starting grain of hunger for God.
The inward journey releases us to join Jesus to bring restoration to others. We call this the OUTWARD JOURNEY. Jesus saw himself and his followers bringing about an end-times Jubilee through restoration by the power of the Spirit (Luke 4:18-21). Restoration is not niceness or tokenism, but a real bringing back of what is lost to cause people to be glad in God's goodness and to worship Him (Psalm 67:3-4). It requires: a prayerful life, love, perseverance, access to the Spirit's power, and skills for Kingdom ministry.
Our VISION (What it looks like in fulfilment) is explained by the "marketplace prophecy" – a prophetic picture of a middle-eastern marketplace or bazaar.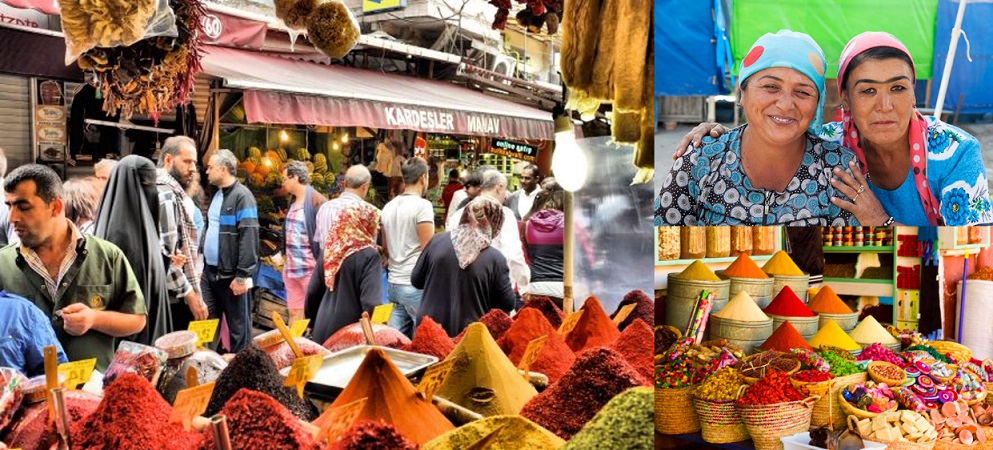 Imagine yourself there amidst the colours, fragrances, and spices with people laughing, chatting excitedly, eating delicacies, and in it all finding satisfaction and fulfilment. Now image this as a representation of what God wants to create at Foothills Church – a place of restoration, the fragrance of Christ, joy, forgiveness, empowering love, salvation, justice, reconciliation, and healing. This is an expression of the Kingdom coming in real ways to transform, liberate and heal people causing outpourings of worship, laughter, and love.
The "marketplace" is a mosaic of expressions of restoration as we all play a part. As John Wimber, the founder of the Vineyard said, "We all get to play!"
Picture an end-times Jubilee bursting forth in the western suburbs of Sydney and rippling out across the world because a community of God's people have taken an inward journey to discover God's love and presence, and find themselves compelled to share what they have discovered by the power of Christ's love and the Holy Spirit.