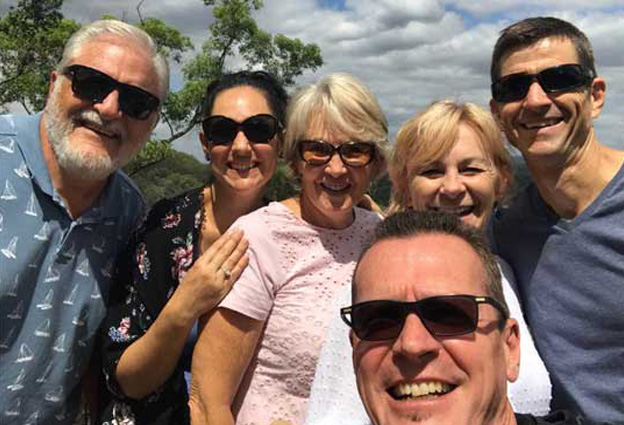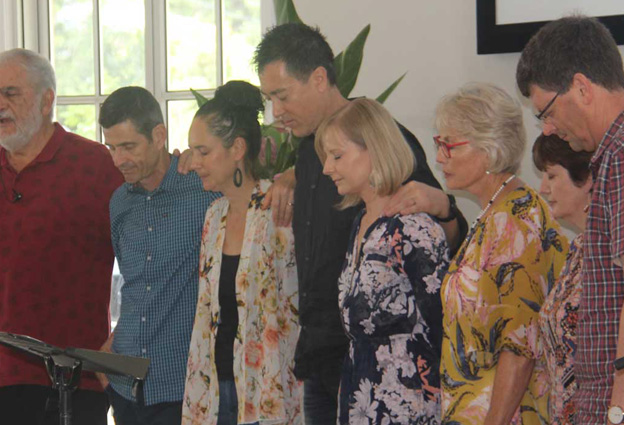 Foothills Church is led by Paul & Rebecca Marshall with serious desire to have Christ the real leader. Russ & Marita Cooke and David & Leslie Head join Paul & Bec to form our Leadership Team.
A NOTE ON OUR WITHDRAWAL FROM THE VINEYARD: In the first quarter of 2014 the senior leaders of Foothills together with two other Australian Vineyard churches, initiated a dialogue with Vineyard Churches Australia regarding some points of difference. In February 2017 after an extended period of prayerful consideration we decided to end our formal affiliation with Vineyard Churches Australia. Foothills was born with Vineyard DNA and we will continue to express Vineyard values, Kingdom theology and ministry philosophy. We will also be intentional about strengthening our accountable relationships with our mentors in the Vineyard internationally, and to develop relationships with like-minded friends and churches locally, nationally and globally. Our intention is to be part of something bigger than ourselves and we are already working toward this goal. 
Our local leadership structure is shown below – it is intended to reflect good biblical practice for leadership, accountability, and effective function rather than being hierarchical for the sake of it. We value God-given authority and within this authority our leadership forms a community of leaders in which all leadership roles are valued as vital for this part of the Body of Christ to be fruitful.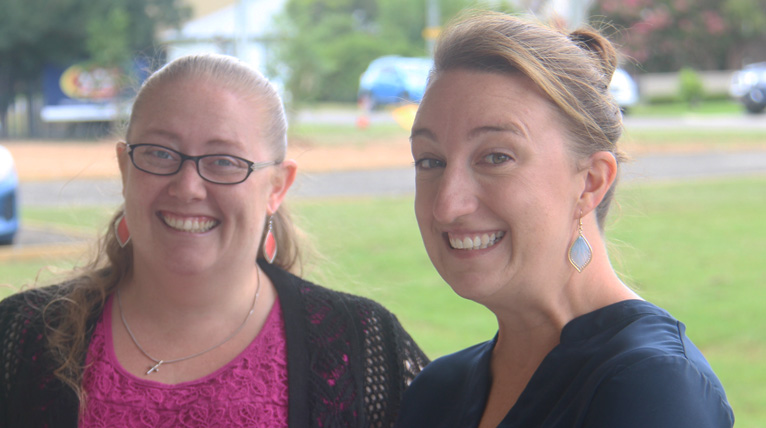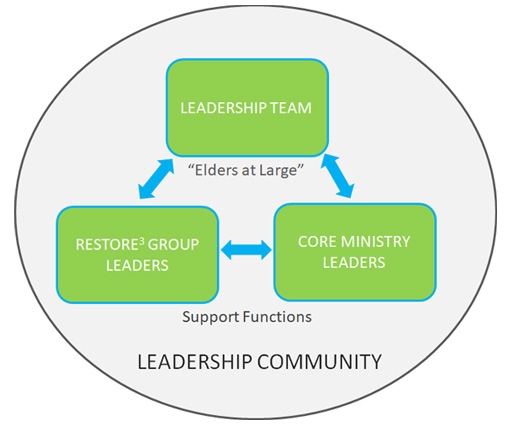 The pastors of the church are accountable to a Leadership Team. This team's main responsibility is to discern God's voice for the direction, well being and fruitfulness of the church community. It also acts as a Board with the help of others gifted in areas of finance and legal matters. 
Our "Elders at Large" have been recognized as elders in the true biblical sense but do not have the responsibilities of Leadership Team members. For important decisions the elders are invited to join the Leadership Team to help discern God's voice. Our elders include: Sandra Skinner, Robyn Swancott and Paul McPhee. 
Core Ministry Leaders and Restore3 Group Leaders play a key role in the week-by-week spiritual life of the community. Core Ministry Leaders oversee key ministry functions such as worship, youth, and specific ministry to women, men and children.  Restore3 Group Leaders provide leadership in our small groups through which support, discipleship, the inward and outward journeys, fellowship and communication takes place. 
Critical Support Functions include finances and sound/multi-media.  
Everyone in leadership at Foothills is invited to join the Leadership Community to receive support and Spirit-led ministry, to hear about forward direction from the pastors, and for the opportunity to input their own ideas and thoughts.