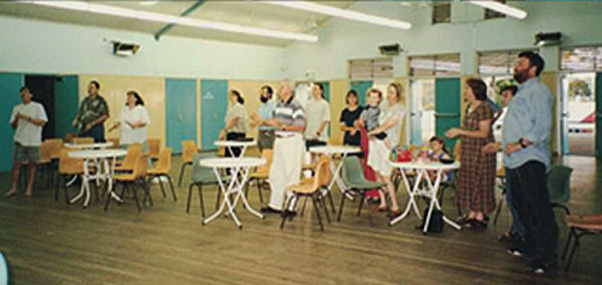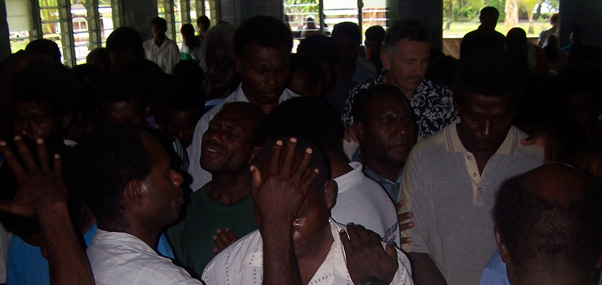 Foothills Church was planted as a Vineyard church in mid-1995 after being formally released as part of the Vineyard movement at a ceremony conducted by John Wimber in Perth, Australia on February 26, 1995.
Foothills was planted by its current pastor Paul Marshall, who was ordained and sent out from the Pomona Vineyard Christian Fellowship where he served as an assistant pastor during his years of study at Fuller Theological Seminary in Pasadena, Los Angeles. The church started as a small group in Paul's home in Glenmore Park near Penrith in Sydney's western suburbs. Our first public meeting was in February 1996 in Regentville Public School with around 20 people.
In the early years we did a lot of simple acts of kindness in the community such as washing cars and giving away free drinks on hot days "Just to show you God loves you – no strings attached."
Paul married Rebecca in 1999 and they continue to lead the church together.
Three churches were planted out of the church: Bringelly Vineyard Church (Bringelly NSW), Cronulla Vineyard Church (Cronulla NSW), and Headlands Vineyard Church (Ballina NSW).
Foothills Church operated a bread run into the housing commission in Cranebrook for some years before setting up a mobile BBQ/soup kitchen for the homeless at Penrith Station for several years leading up to the 2000 Sydney Olympics. The BBQ soon relocated to the middle of the Cranebrook housing estate where it has operated every Friday for 14 years. Over that time we have built deep relational equity in this community through the BBQ and other ways we have reached out to people. For example a bunch of Foothills people took friends from Cranebrook to paintball (See the banner photo on this page). 
Starting in 1998 to the present Foothills sent missions teams to Papua New Guinea (mainly), Indonesia, and Thailand. Out of this missionary activity Mustard Seed Global came into being to facilitate our more organised cross-cultural missions work.
On February 27, 2017 Foothills Vineyard Church withdrew from Vineyard Churches Australia and changed its name to Foothills Church. See Leadership and Wider Connections for more.
In February 2019 we opened a facility on 2 acres of land in Factory Road, Regentville. Formerly an orchard and chicken farm, we have planted 34 fruit trees to start and have dubbed our new home "The Orchard" in anticipation of Kingdom fruitfulness.